A Little Fabrication Never Hurt Anyone!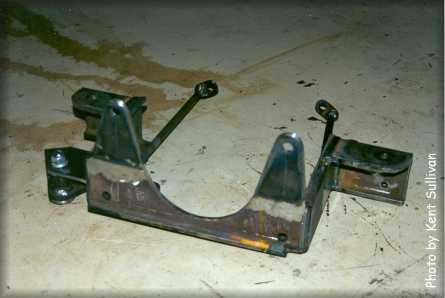 View of front mount, looking at it from the front. The front mount is one of the more involved pieces that have been fabricated. The rods reaching rearward provide considerable stiffness and prevent the transmission from twisting.
For a closeup of the finished piece, visit American Boxer R&D, LLC's photo gallery.