Bright Lights, Big City
I moved to Seattle in 1989, just after graduating from Purdue. After working at Microsoft for about a year, I began working with Charlie Golder, a long-time auto enthusiast. He needed some room in his garage and sold me his '65 Monza, pictured on this page. I traced the car to its first owner, a local doctor. I learned that the car had been driven daily for most of its life, and I was pleased by its overall condition. (I was still used to daily drivers being rust buckets from my days in Indiana.) Here's a picture of it from Fall, 1991, after I had owned it for about a year: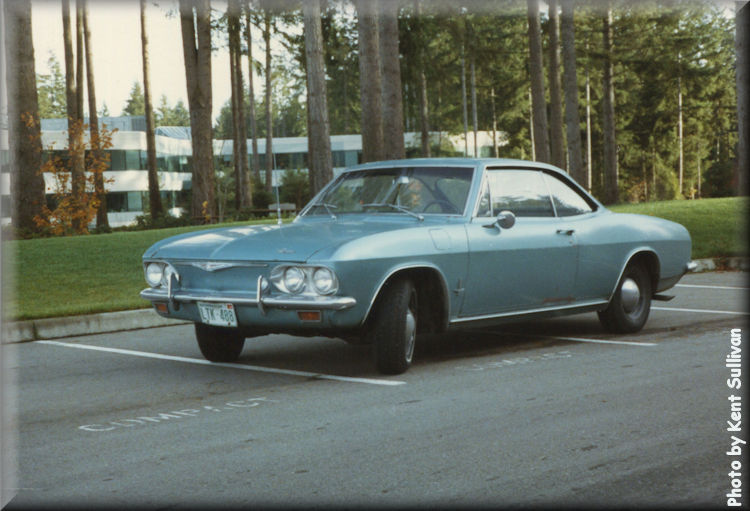 The car was certainly not in perfect condtion, however. By early 1992, I was living in a house with a two-car garage (meaning there was space to park it inside) so it seemed like the right time to undertake a budget restoration. I met Linn Richardson through the CORSA Northwest (now Corvairs Northwest) club and he agreed to help me get the exterior ready to paint. I figured I could mostly handle fixing up the interior. Here are some pictures of two key (and common) areas that needed metal repair, which was done from April - June 1992: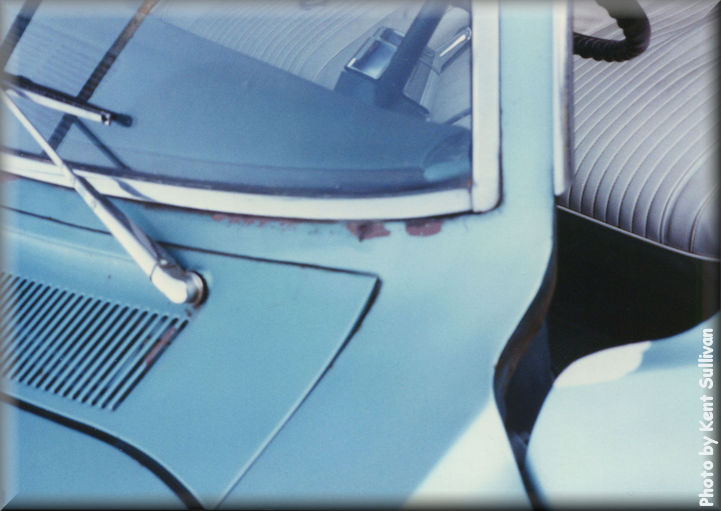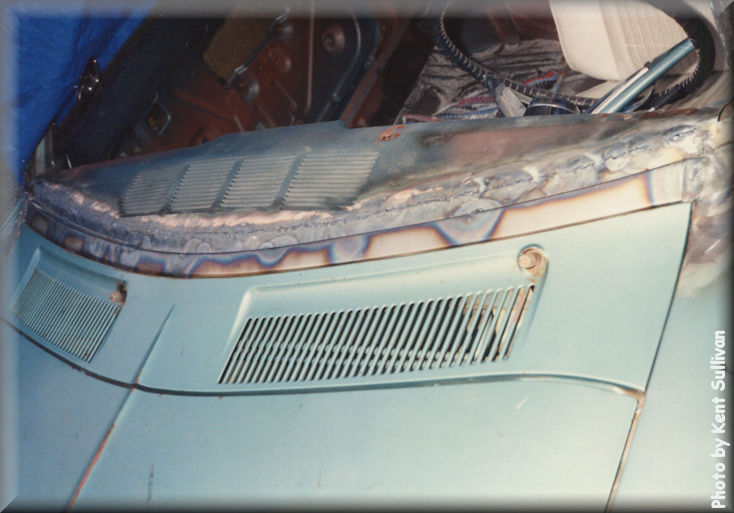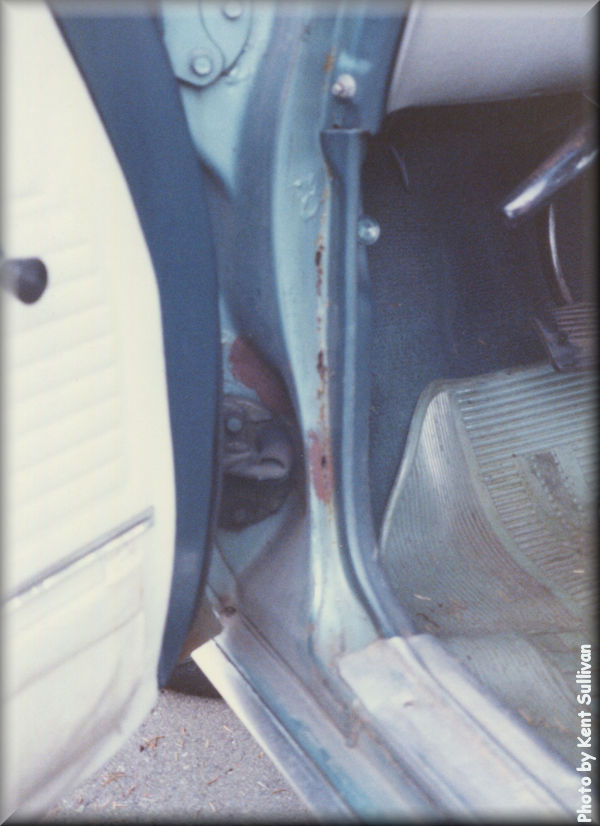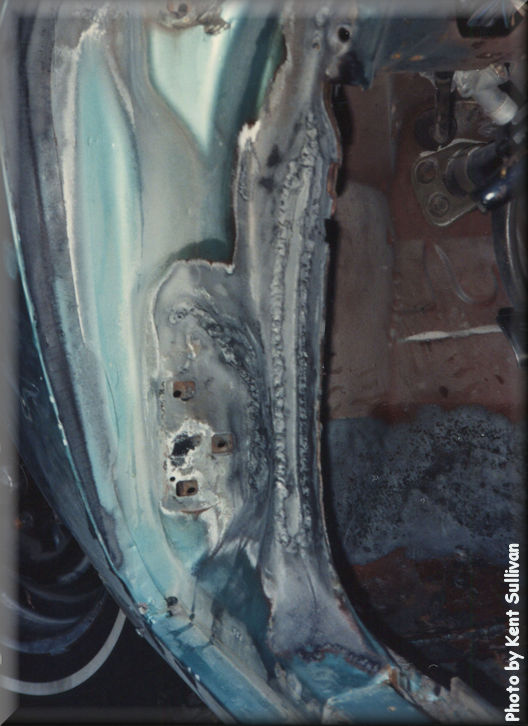 One of the things that attracted me to this Corvair was its color scheme—Artesian Turquoise with a black-and-white interior—so going with the original color was an easy choice. This color is especially stunning when freshly painted! Linn connected me with Paul Hanson of Yesteryear Auto Rebuild and he did a nice job of applying the paint in June. By July we had the car reassembled and ready to enjoy during the summer: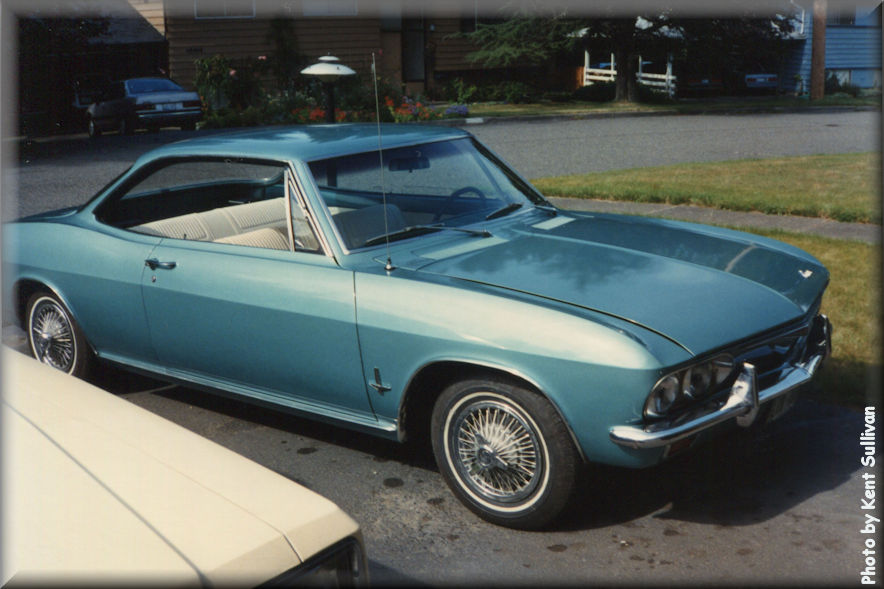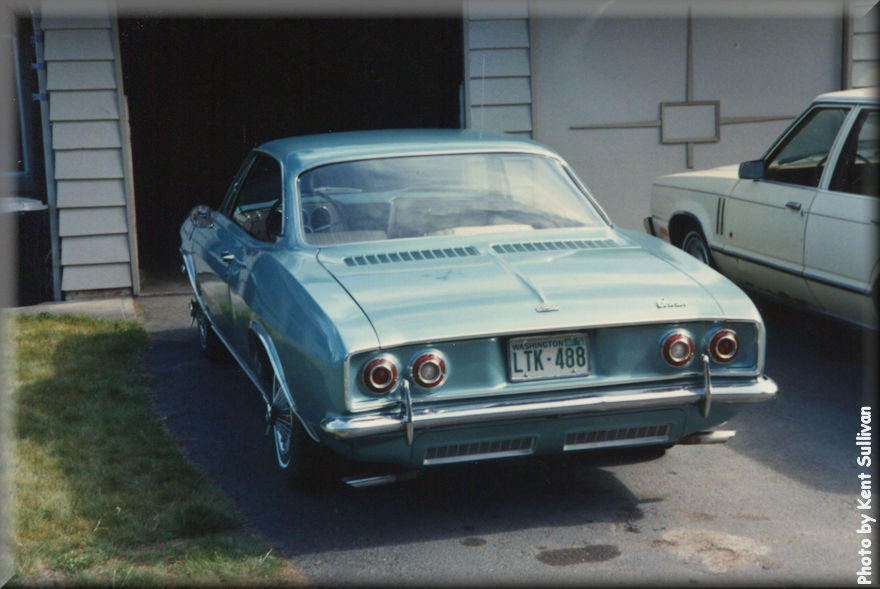 Linn helped me modify the opening for the radio in the dash so that a standard DIN cage could be used, the results of which you can see in the picture below. I also installed an aftermarket tach that fit nicely in the center pod of the Monza dash, since I didn't have the optional clock.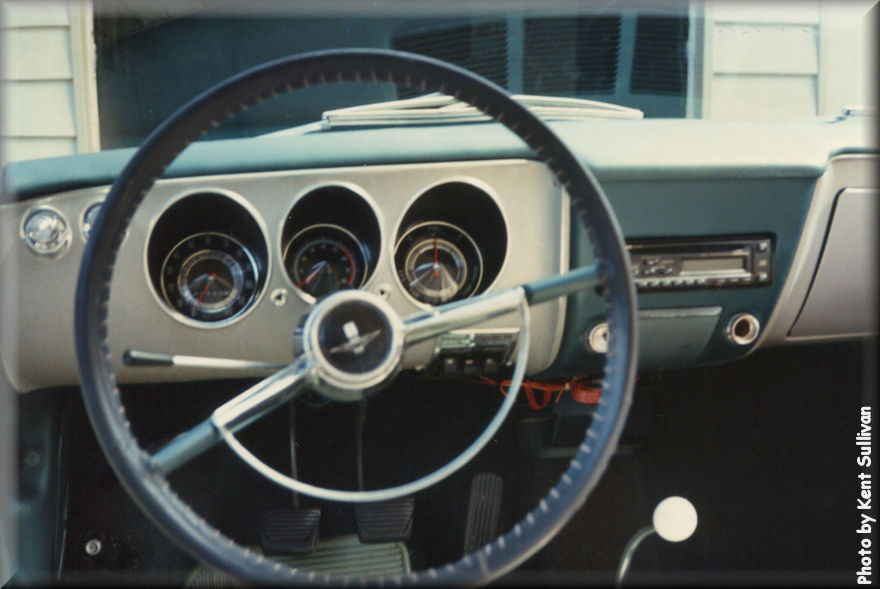 The following year I decided to freshen the engine and Linn helped with that too, in February and March 1993: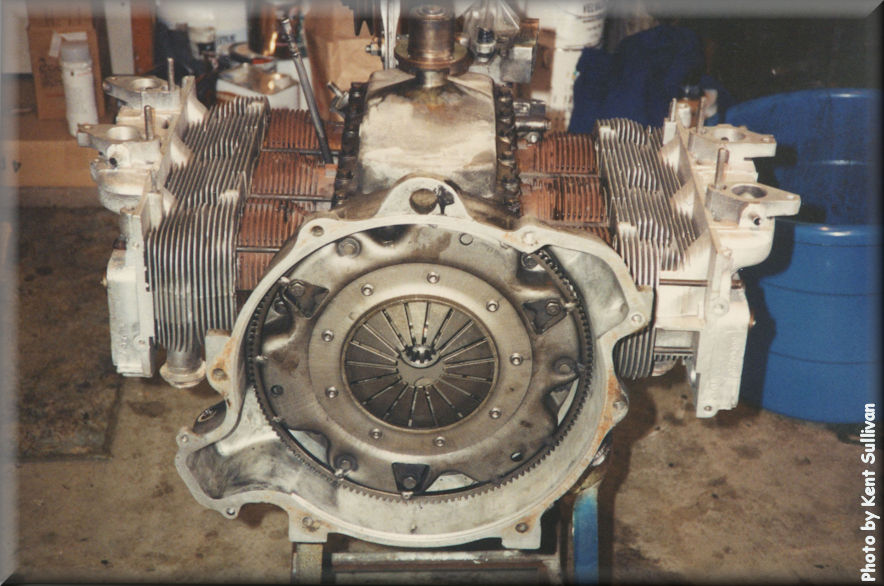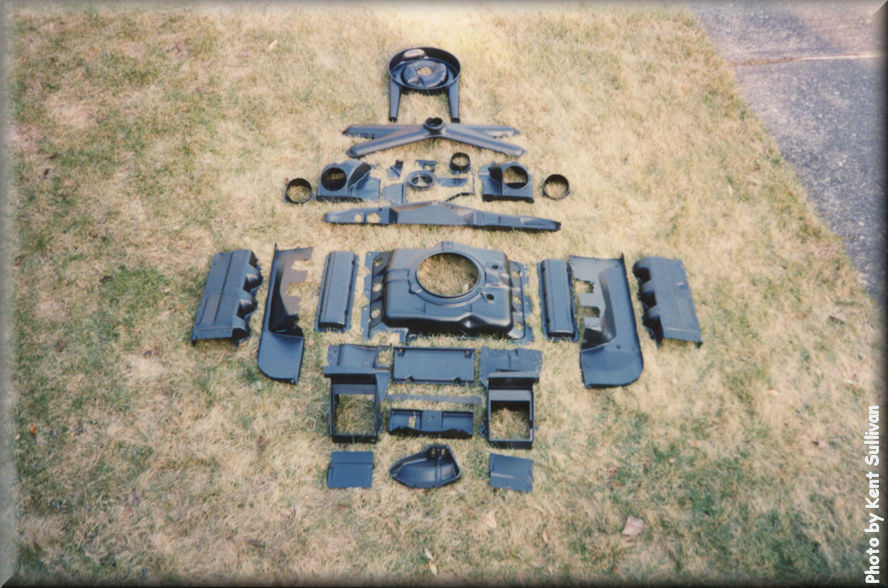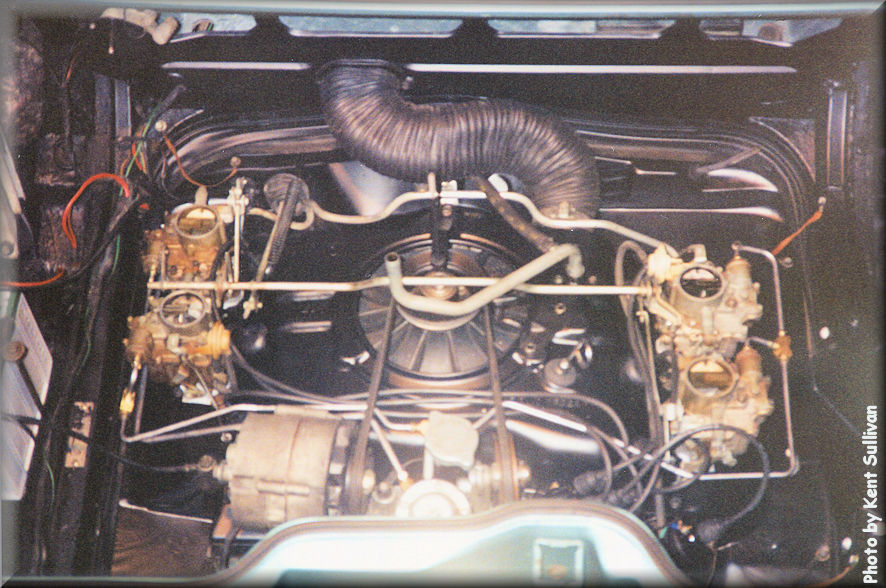 Not long after I finished restoring this car, opportunity knocked and I purchased a yellow '66 Corsa convertible. I didn't want to park a vehicle outside in the Seattle climate, so I sold this coupe to my friend Walter Sullivan (no relation). He enjoyed the car for a couple of years then sold it to someone in Vancouver, WA.
(If anyone knows of the whereabouts of this car, please contact me. I think I have the original keys, complete with the knockout plugs intact!)