Florida Project
Bret Ullery of Tampa, FL is the newest owner of this '62 Loadside, which he plans to restore. Bret mentioned that he bought it in 2001 thinking it was a '61 model but was pleasantly surprised to learn that it was a '62!
From the pictures below, it looks like Bret has a solid starting point! I hope to get more pictures and stories of the restoration as Bret gets underway. Clearly someone has repainted the truck during its life since the paint code indicates it was originally Balboa Blue with no stripe.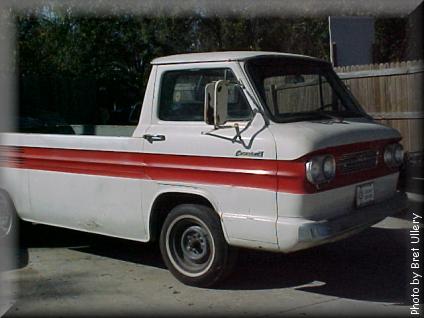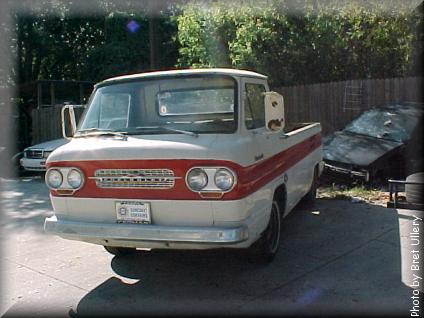 In January of 2004, Bret sent this update:
"We rebuilt the brake system and were driving it for awhile then a differential bearing seized while driving at 65 mph! This made for a very exciting drive home on a flatbed. I never liked that 3 speed transmission anyway so we installed a 4 speed unit with a 3.27:1 differential with a late model heavy duty pressure plate. After installing those items we unfortunately found that the crankshaft had broken when the differential bearing locked up.

At this time we are rebuilding a '62 turbo engine and the suspension. The truck will be used as a daily driver while we redo the body. We have raised the engine lid to be level with the battery side wheel wells to make room for the turbo. It has an air inlet on the front face for extra cooling. It looks like a factory installation.

Hope to be driving daily by early April."
Can't wait to see pictures of Bret's modifications!
Information from the data plate
| | Description | | |
| --- | --- | --- | --- |
| STD | Standard equipment | 508 | Balboa (Dk.) Blue, solid color |
(Click on a heading in the table for more information on that item.)