Fancier than most
Spencer Duffey of Hamilton, OH, purchased this Loadside from James Starr, of Paradise, CA, in July, 2006.
Spencer had the following to say about his truck:
"Jim purchased the truck in 1993. The present mileage is 66,450 – I guess it could possibly be original, given the overall condition of the truck. I bought it sight unseen from Jim's ad in the Communique, although I did have a couple of pictures.

The picture with the camper shell mounted is the way it arrived from California. I took the shell off and changed the wheels for a time.

I recently had it sandblasted and it is still on the rotisserie. Gary Funkhauser just rebuilt the engine, to 164 c.i., and it will be fuel-injected. I am also adding air conditioning, Corvan bucket seats, and a few other custom items, but nothing drastic.

The truck is a 4-speed and had unusual leaf-type helper springs on the rear as well as a custom rear bumper (which will go away!). I am anxious to get it back on the road. It just seems like other things get in the way!"
Spencer's truck, the 20th documented in '62 Loadside registry, is the first to have the "deluxe" trim option (RPO 431 in 1962).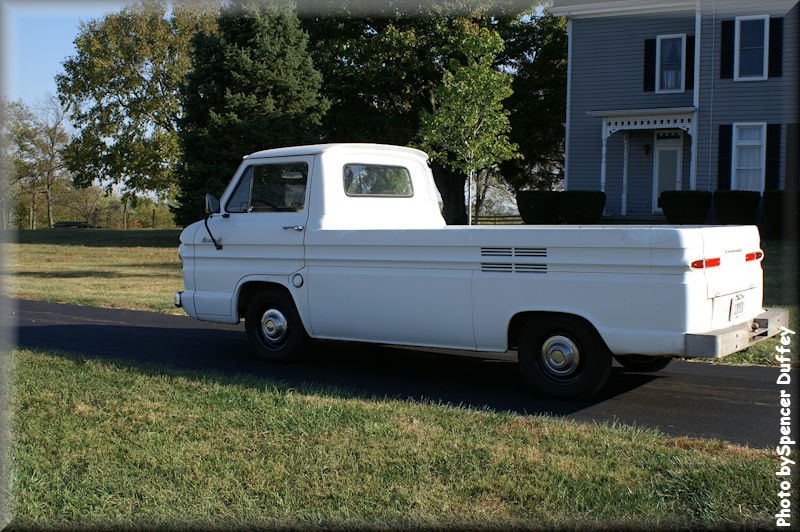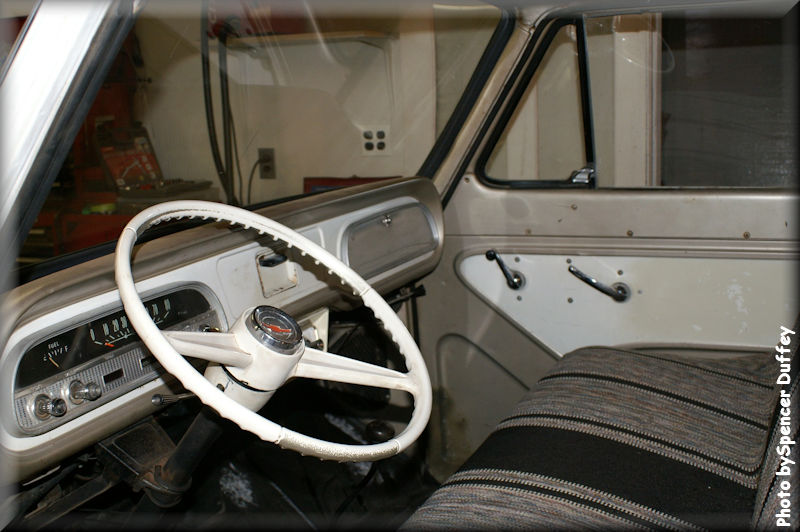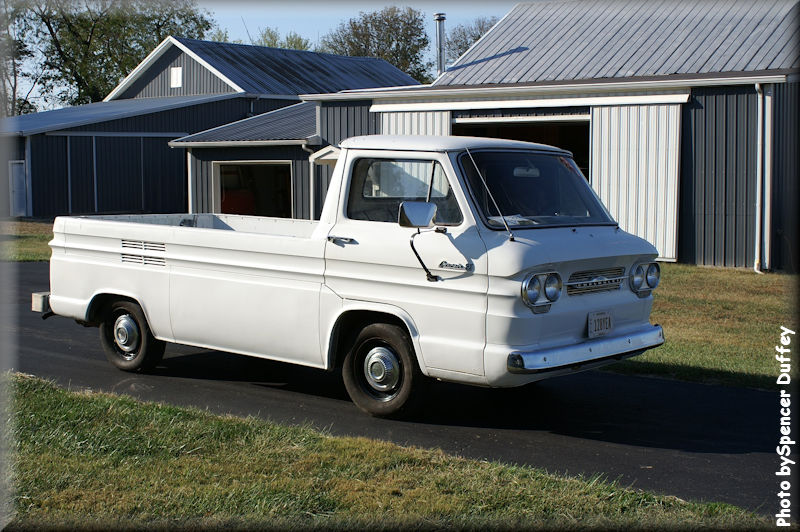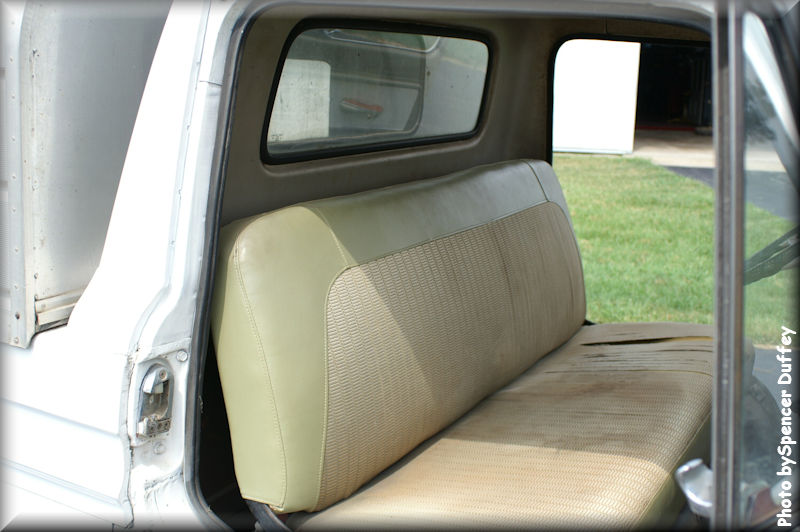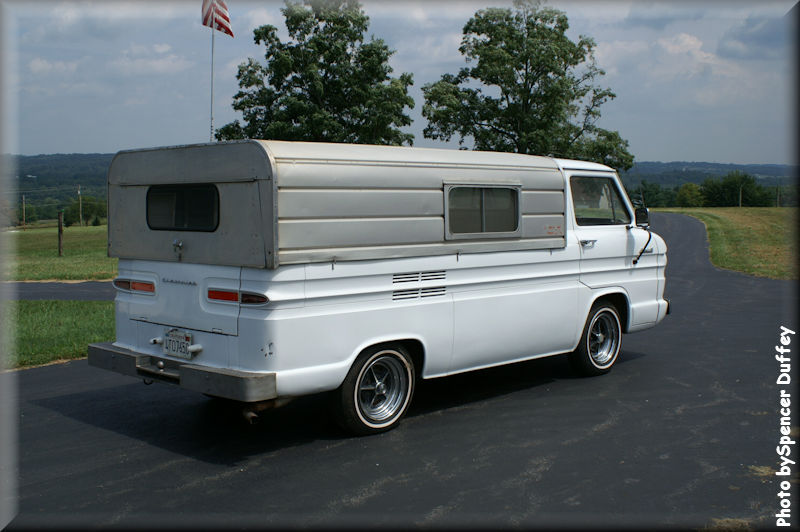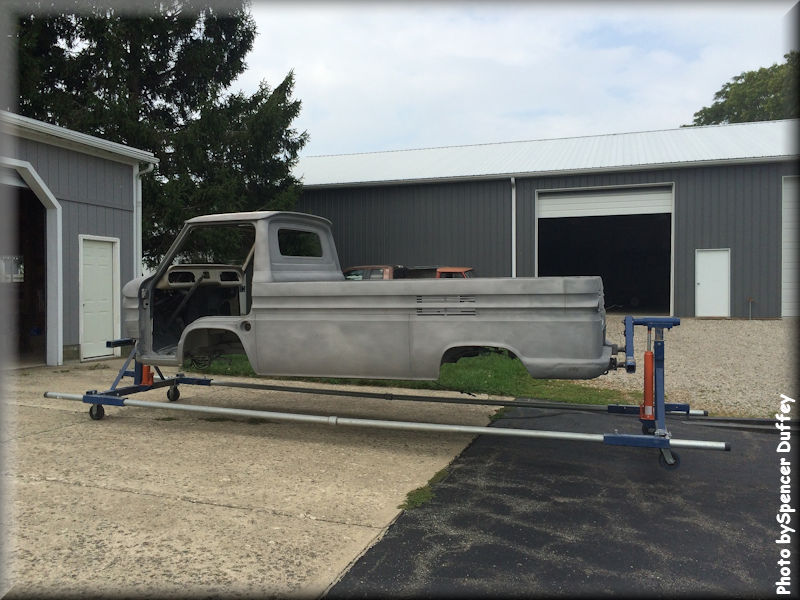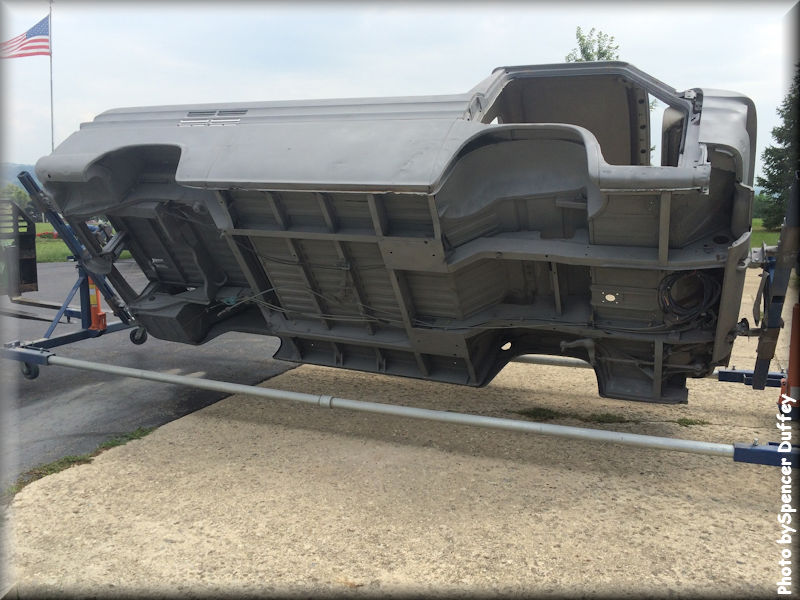 Spencer, good luck with the next steps in the restoration. Please continue to send photos!
Information from the data plate
| | Description | | |
| --- | --- | --- | --- |
| 431N | Custom equipment, red interior | 541G | Cameo White, two-tone |
(Click on a heading in the table for more information on that item.)