On The Road Again
Reinout van Beynum of Keyport, WA bought this Rampside from Kris Lundberg of Silverdale, WA in February, 2006. Kris purchased the Rampside from Glen Kirkwood of Seattle, WA in August, 2003. Glen purchased it in April, 1999 from Kent Sullivan of Kirkland, WA.
Kent took the first three pictures below at the place where he purchased it in August, 1997. The surroundings didn't exactly play up the truck's potential. The truck definitely had some rust problems but it was very salvageable. Glen did quite a bit of mechanical work on the truck and began working on the body by cutting out the rusty sections. The fourth photo below shows the truck in early 2006.
For motive power, the Rampside is equipped with a 1965 110 HP car engine (but with correct FC engine sheet metal) and a 4-speed transmission.
The truck has all of its original equipment: instrument cluster, glove box door, direct air heater, interior day/night rear view mirror, AM radio with housing, 2-speed wiper with washer, cigarette lighter and ashtray, full-width floor mat, and dual exterior West Coast mirrors. The Rampside also has a hazard flasher and its original 1963 WA truck license plates.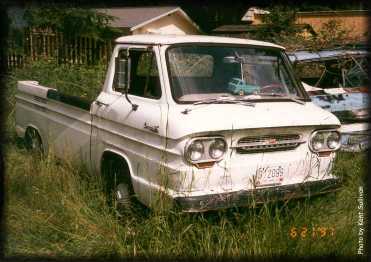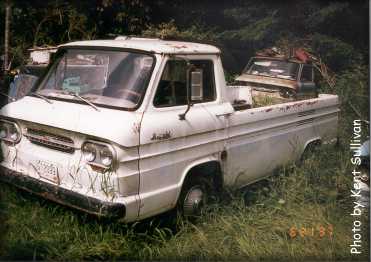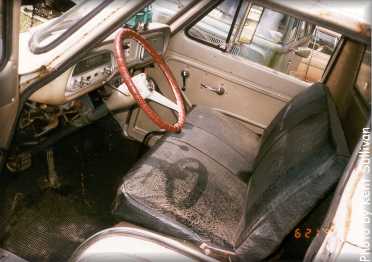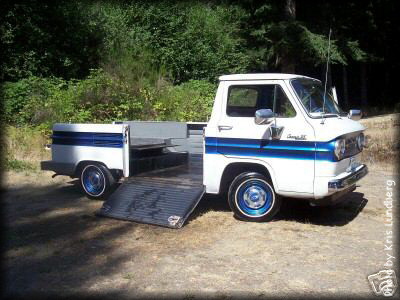 Information from the data plate
| | Description | | | | Description |
| --- | --- | --- | --- | --- | --- |
| STD | Standard equipment | 5521BB | White, solid color | 07 4 | July, 1964 |
(Click on a heading in the table for more information on that item.)