We've Got It Covered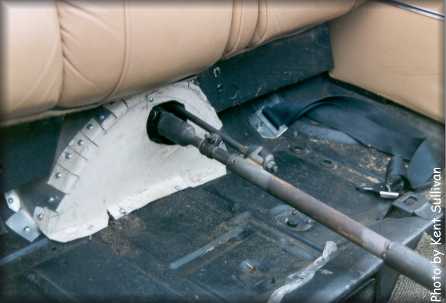 View of transmission from top side showing prototype cover. Compare this with photo #4—the cover, although only in prototype form, cleans up the top side of the installation considerably.
The linkage is on the top side of the floor in this photo. An under-the-floor linkage is also possible.