Anyone For A Nice Hard Bench?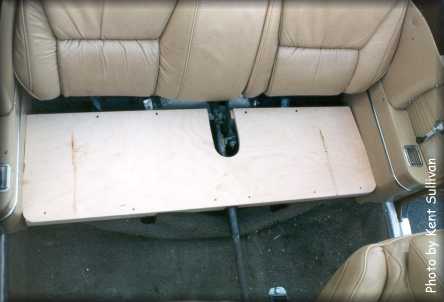 View from top side showing seat bottom platform. The car in which the prototype was tested is a '65 Monza convertible. This car had previously received an interior from a late '80s Chrysler LeBaron. The seat bottom is all foam—no metal frame, so it was easy to build a wooden platform for it.
Linn later determined that, by removing a small amount of material from the seat bottom, the platform could be eliminated.