Faithful Companion
I will always have a special fondness for my first car, the '62 Monza pictured here. I purchased it for $550 in May 1983, a month before I received my driver's license. The previous owner was Richard Stanley of Connersville, IN. As the first photo shows, the car was red when I purchased it: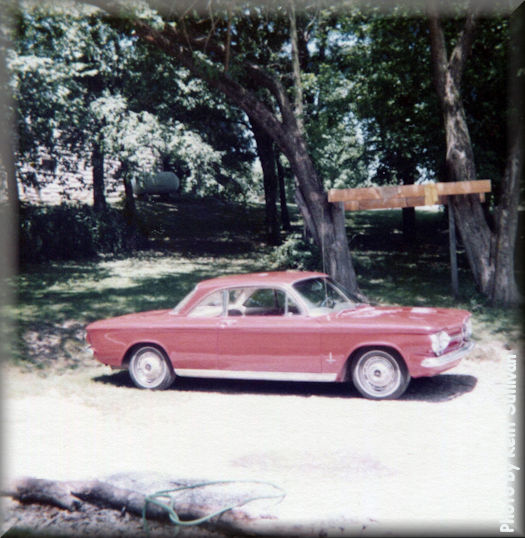 I recall having a quick respray done to the original Autumn Gold. Alas, as is often the case with a teenager's first car, I was in a fender-bender shortly thereafter. After considering what to do, I realized I had enough money from delivering newspapers, working for an auctioneer, and working in a drug store to be able to afford to have the car fixed. Thus began my first experience in working with a body shop to restore a Corvair, albeit on a much-tighter budget than for later projects. In addition to the minor damage in the front, we used rear body corner pieces salvaged from another Corvair to fix rusted areas. Here are three photos of the restoration in progress in the Winter of 1984: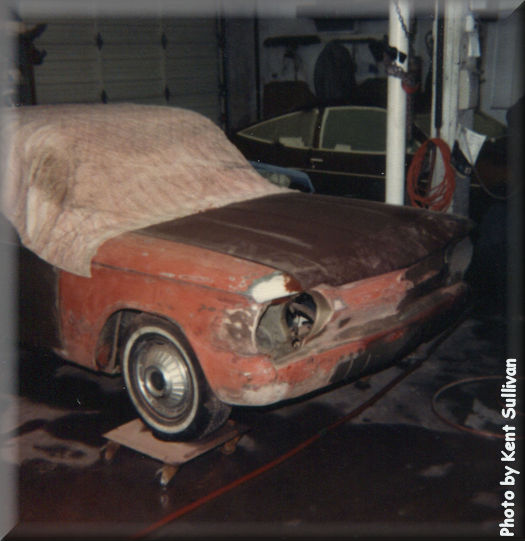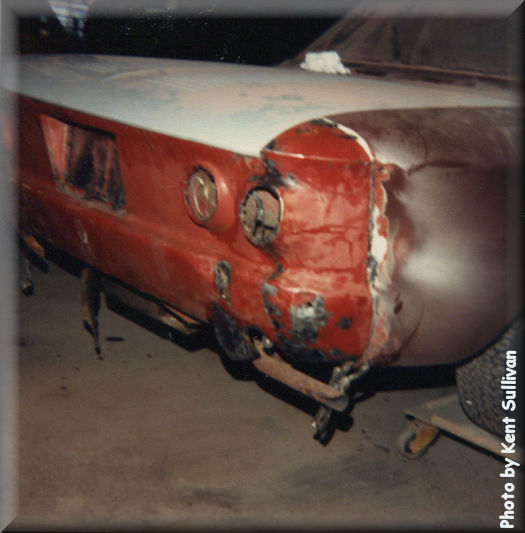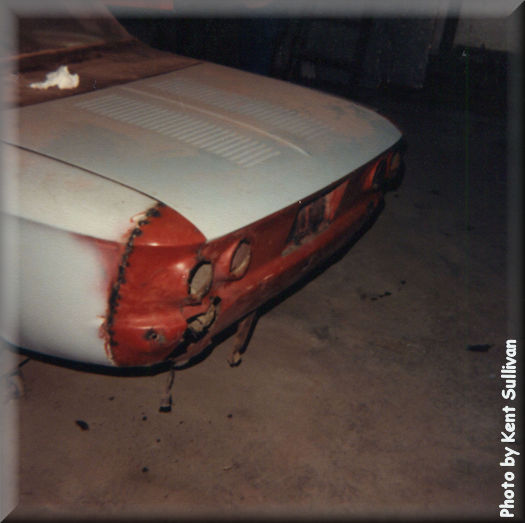 Here are a couple of photos from Summer 1985, after the car was back on the road: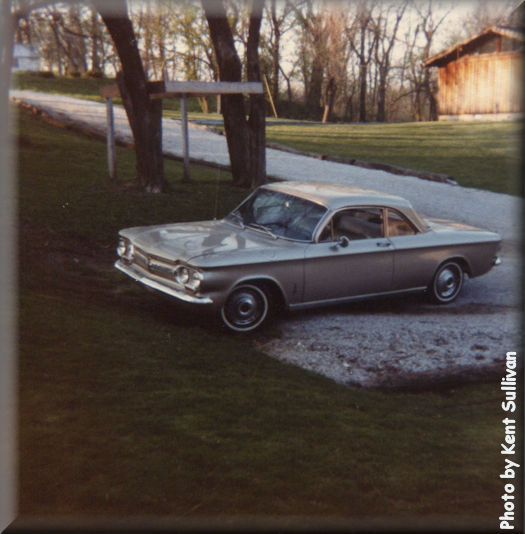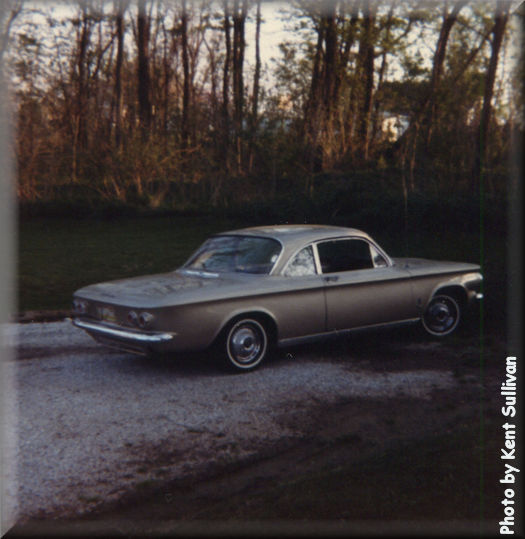 My Monza, with its trusty 80 HP motor and 4-speed transmission, was my pokey but faithful companion throughout high school. Amazingly, I once got a warning for speeding in this car. (There were five people in the car at the time!) I didn't take the Monza to college and sold it while I was at Purdue—I needed a car at school but I didn't want to drive the Monza during harsh Indiana winters.
I probably spent way too much fixing up this car but I learned a lot and had a lot of fun doing it.