Can you see me now?
Robert Gold bought this '62 Loadside in late summer 2009. He had the following to say about his truck:
"It is pretty much rust free. On the windshield is a 1981 sticker from the Texas Department of Safety. I bought the vechicle from Joe Lite, who lives here in Albuquerque. This truck has several unusual options: 4-way flashers, windshield washer, PowerGlide transmission, and a gas heater."
This Loadside also has large round taillights, with "Guide D6-52" stamped in them. Robert was told by Dave Langlois that these lights were a Central Office Production Order (COPO) option for trucks that the Federal government ordered. Dave sold Robert a '62 Greenbrier that is confirmed as a Federal vehicle and it previo.usly had the same lights (removed during restoration by Dave). Dave Newell commented:
"I've not seen or heard of these lights before, and they don't show up in the special equipment listings I have. But the listings are only samplings of the most popular COPOs and don't pretend to list them all. Since the lights appear on two Federal vehicles, they're probably a legitimate COPO. Perhaps the stock lenses didn't have enough lighting area. I'm sure the round lenses are standard parts and doubt very much if they were made specially for Corvairs. Guide (and other lamp manufacturers) made a wide variety of standard lamps for truck and emergency vehicle usage. Supposedly all of the '62 Loadsides purchased by the U.S. government were for the Navy, with some for use on aircraft carriers."
Like many '62 Loadsides, its paint code is SPEC. Dave Newell related that he was told that all of the Navy Loadsides were painted gray, and Robert confirmed, from speaking with a past owner, that this truck was painted that color originally. It appears that Jeff Gauldin's truck, Jerry Goffe's truck, and Joe VonDerHaar's truck may have been part of the same order.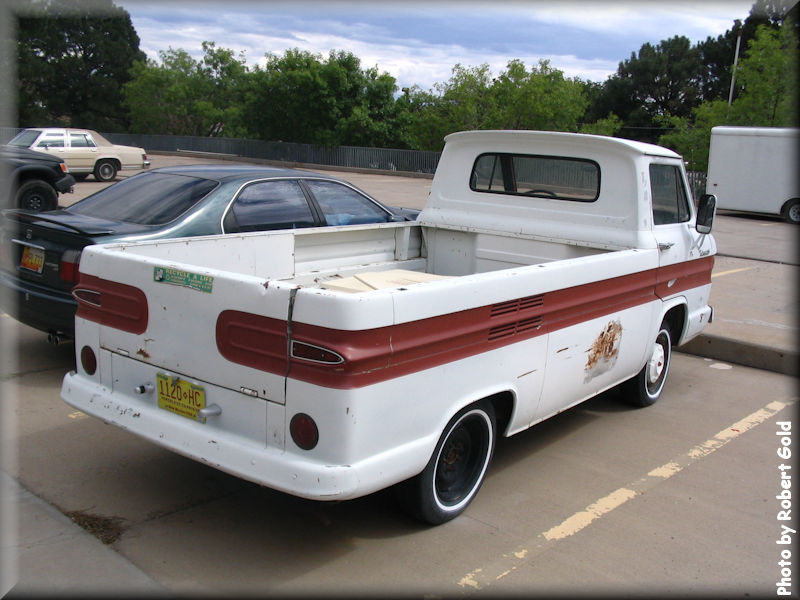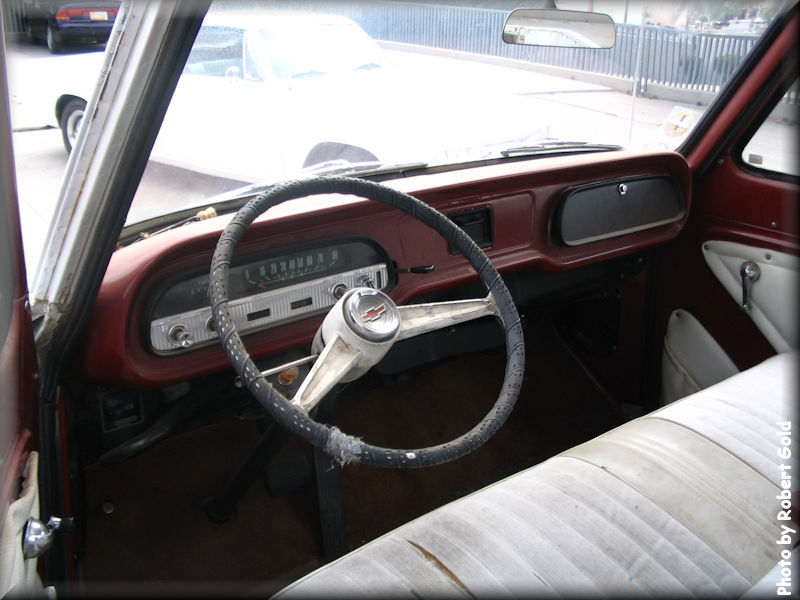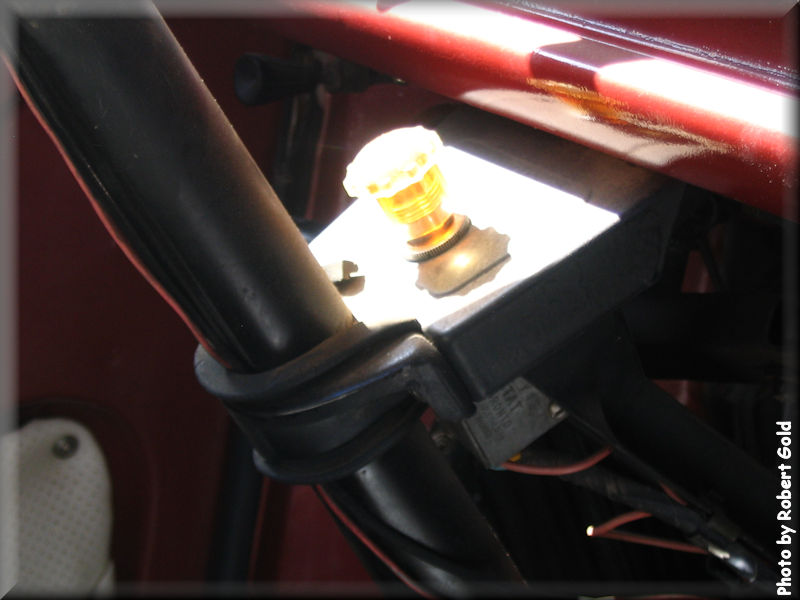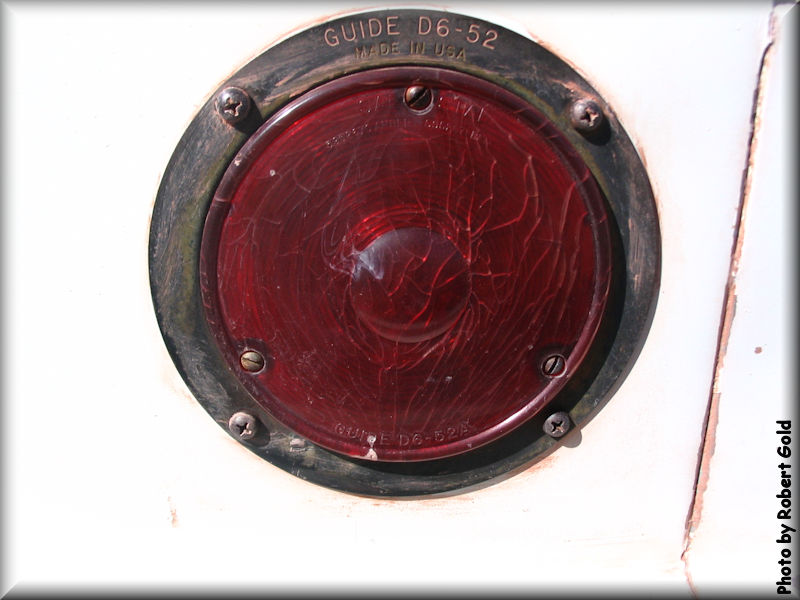 Information from the data plate
| | Description | | |
| --- | --- | --- | --- |
| STD | Standard equipment | SPEC | Special paint |
(Click on a heading in the table for more information on that item.)