High-flying Loadside
As of April, 2011, Joe VonDerHaar of Hamilton, OH is the newest owner of this '62 Loadside. Joe reported that his truck, which is separated by only 3 serial numbers from Jerry Goffe's truck, also looks to be one originally purchased by the U.S. Forest Service, and still has the extra rear tail lights. The fronts are missing but the holes are there. Joe also said that the truck is currently stored at a friend's place and that they have a couple of things to do to it to get it roadworthy for the summer.
The VIN tag on the driver's door pillar post has the extra characters "C 62 200", very similar to the "C 62 490" found on Frank Sawberger's truck.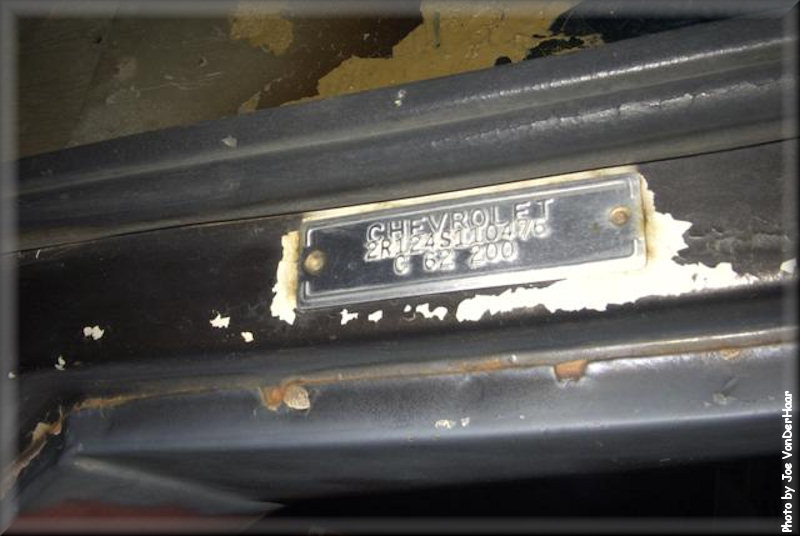 Dave Newell commented, "These look like government purchase order numbers to me. There is a number very much like this ('BID NO C 61 133') on the VIN plate of the '61 sedan that was purchased by the Atomic Energy Commission." Perhaps "C" indicates Chevrolet or Corvair, "62" for the 1962 model year, and "200" and "490" the sequential number.
In February, 2016, Joe shared more pictures of his Loadside. The first is of a sticker that was on the original front bumper, which has since been recycled: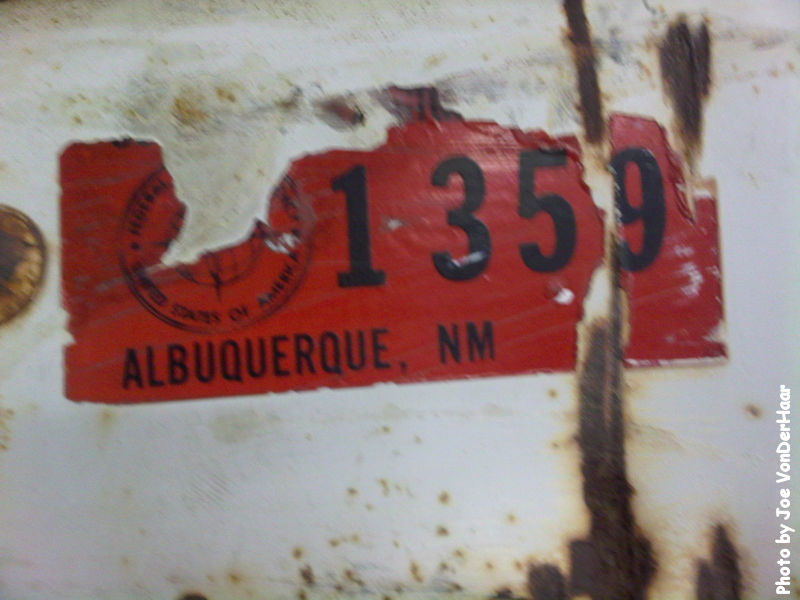 Joe commented:
"I had been told it was a US Forest Service truck and just assumed the decal was an indicator of that. Since we could not read the words around the logo very well, I searched to see if I could find a match on the web. Look at this picture:"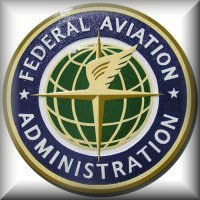 "I think the logo matches what is on the red decal, although it's not the same color scheme. Looks like there may have been a couple of FAA bases in New Mexico at that time. One branch opened in 1963, which could fit with a '62 fleet purchase."
Joe continued:
"The truck needs some work. I am working on the interior now so there is not much to see there. It was a light gray color exterior to start and then painted red, with fawn inside. There is not much rust but there are some good dents on the driver's side. The floor and bed are rust-free.

I put a different driver's door on it because of dents. I still have original. It also has a different tailgate at this point (not original to truck). I put a 140 HP engine in it and plan to drive it for a while as-is (refreshed interior, motor, new tires, brakes) as kind of a 'rat rod' look. I may go back to the 'as-built' look later on.

This truck still has a 4-way flasher, gas heater and D6-52 rear lights, like Jeff Gauldin's truck, Robert Gold's truck, and Jerry Goffe's truck, but the fronts are gone. There is a grommet hole on each side where the wires may have come out. I have been looking for a picture to show me what they may have looked like. Not any luck yet. My truck does not have any plaques like Ralph Gubser's truck has, just the extra numbers on the VIN tag. It's also a PowerGlide."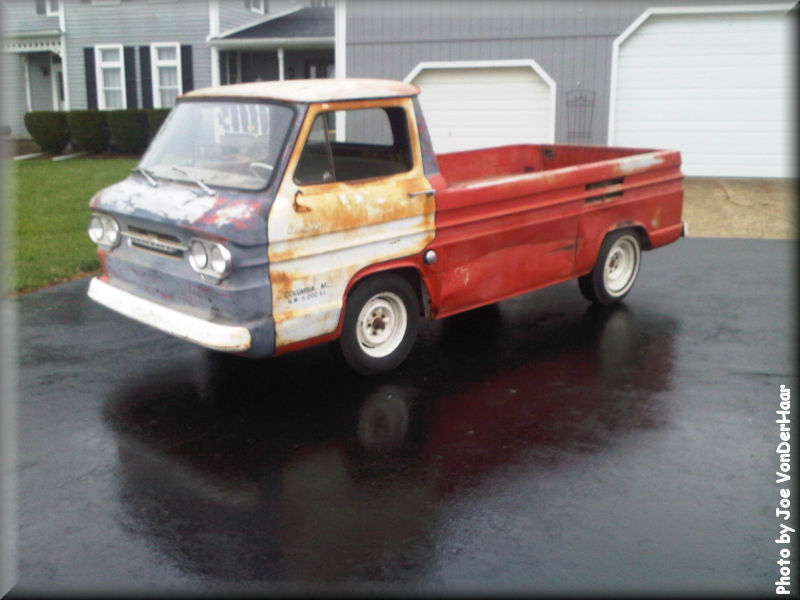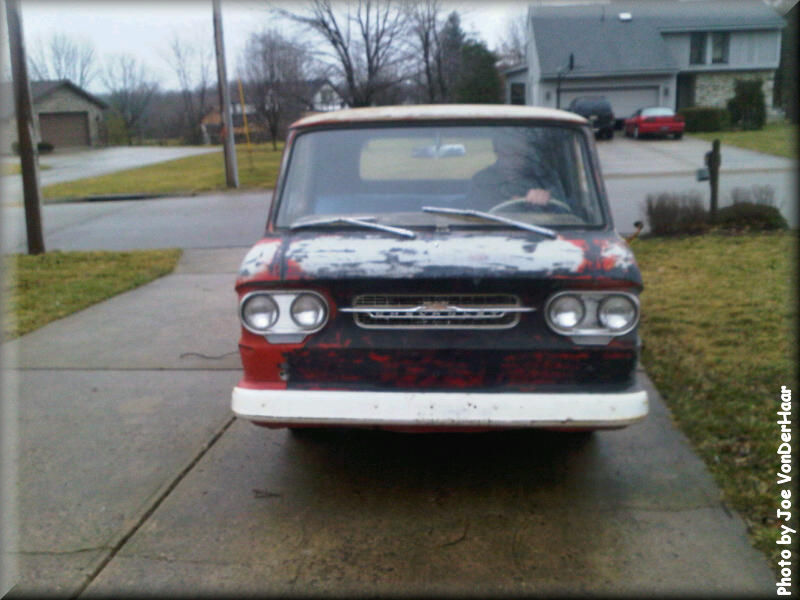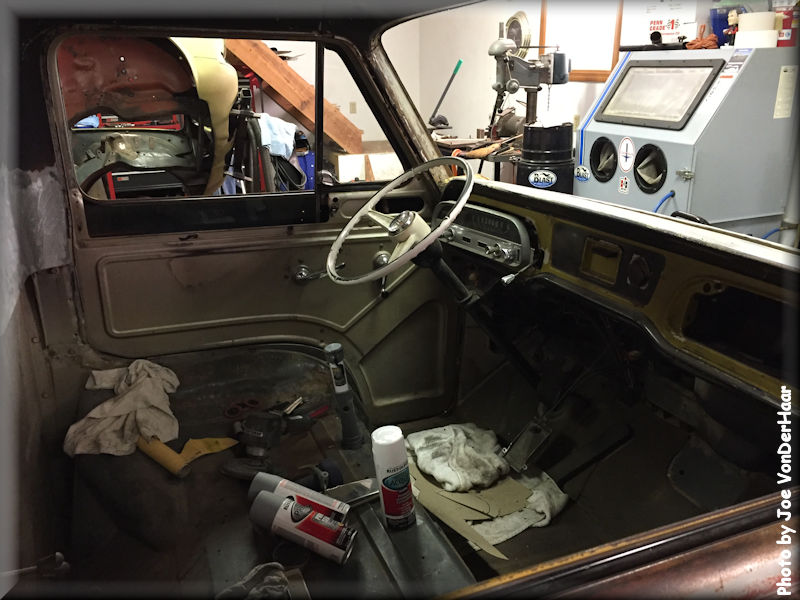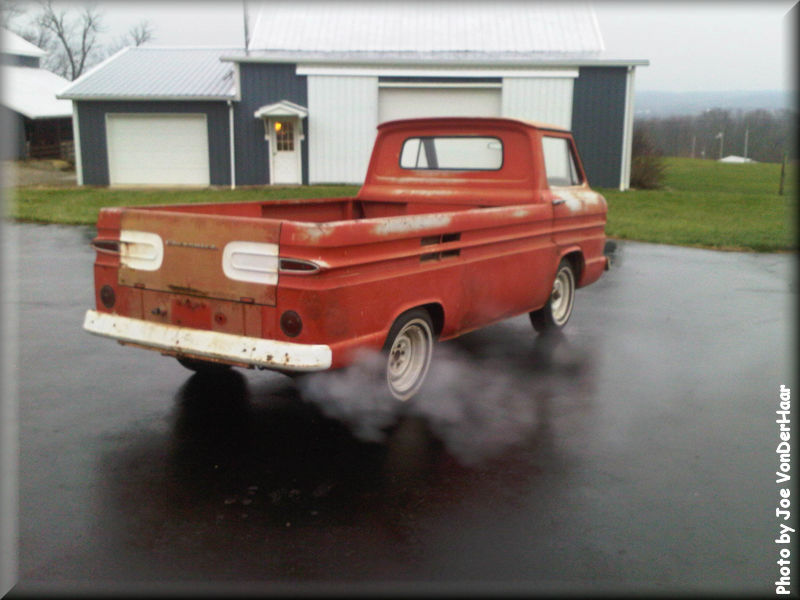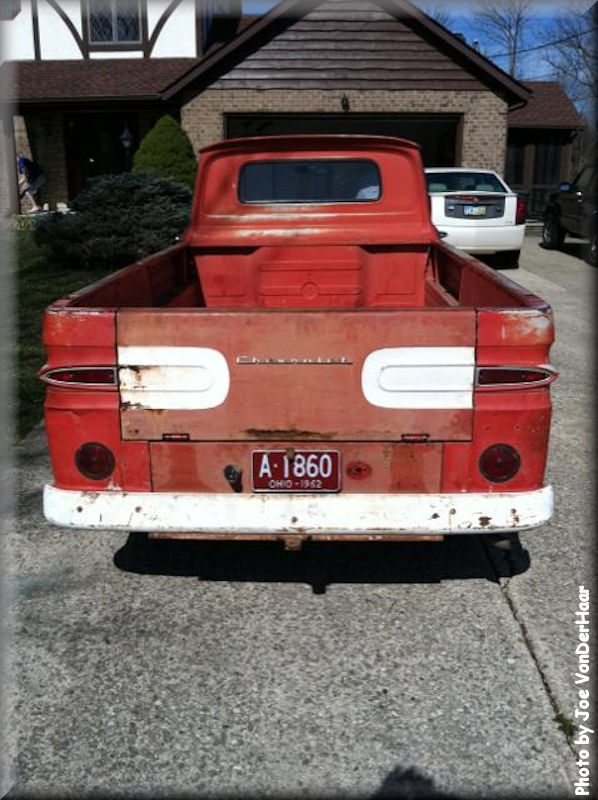 Information from the data plate
| | Description | | |
| --- | --- | --- | --- |
| STD | Standard equipment | SPEC | Special paint |
(Click on a heading in the table for more information on that item.)