Gem from Idaho
Steve Laser of Rancho Palos Verdes, CA purchased this cherry Greenbrier, with the help of his friend Craig Nicol, in 2001. In February 2004, he sold it to Dale Dewald of Hancock, MI.
Steve had the following to say about his just-restored rig:
"It's a deluxe 6-door, red with a white stripe and 110 HP engine and 4-speed transmission. It spent many years in inside storage in Washington state (15+ years) along with a collection of about 175 other Corvairs. My good friend, Craig Nicol, found it for sale by the son of the owner who was liquidating the collection. I always wanted one of these, so I asked Craig to restore it for me. Since it's a survivor in original condition, the idea was to bring it 'back to life' without changing its character. The engine and transaxle were rebuilt by a GM dealer in the late 1970s and are in amazingly sound condition. The mileage showing on the van, along with supporting maintenance records and other documentation, indicate that 118,000 is likely to be correct.

The light restoration included new exterior paint, complete brake system rebuild, Clark's reproduction upholstery for all three seats, new shocks, u-joints and fuel pump, rebuilt carbs, cleaned-out gas tank, resealed engine, powder-coated shrouds, new heater hoses, some new pushrods, new head gaskets, rebuilt starter and alternator, new pilot bearing and throw-out bearing, etc. The only modifications from stock are a dual master cylinder, radial tires and Pertronix ignition.

It's equipped with the rare oil-bath air cleaner and dealer-installed hazard warning flasher and courtesy light kit.

I took delivery in November 2002. This is my seventh Corvair — and the first I've had in 21 years! Whoever said 'You can't go home again' was wrong. Strong friendships and a mutual love for Corvairs transcend the boundaries of time, distance and changes in life."
Craig shared some additional original code numbers for the van:
Engine: T1105RU (110 HP, 4 spd.)
Transmission: AV1027B (built on 10/2; 1964 assumed)
Delivery date (from Protect-o-Plate): 1-20-65
Craig also shared information on previous owners:
Original Owner: Dr. J.E. Rockwell, Grangeville, ID
Held in inventory by WA dealer "Lon Welch", Connell, WA, 1985 (?) - 2001
Next, held in inventory by ID dealer, "Racers Inc.", Post Falls, ID, 2001 - 2002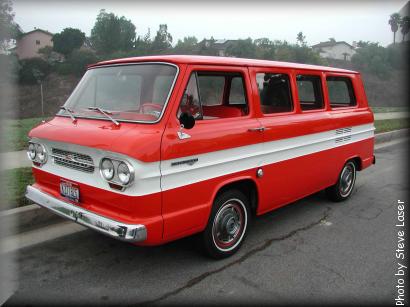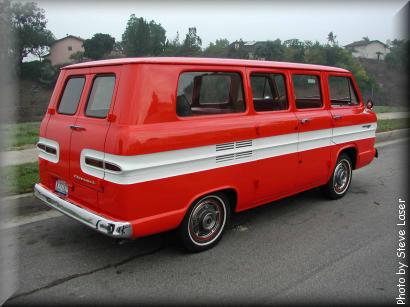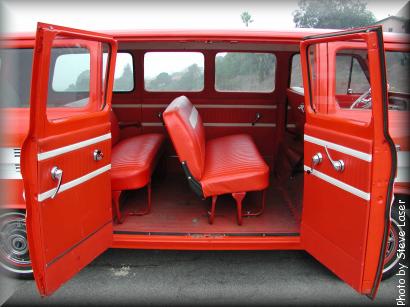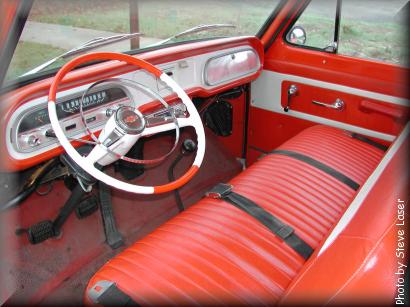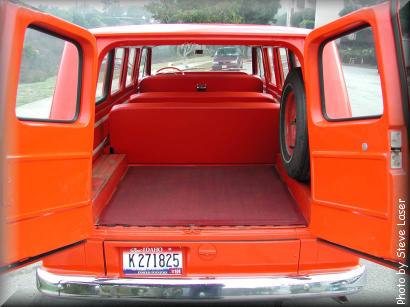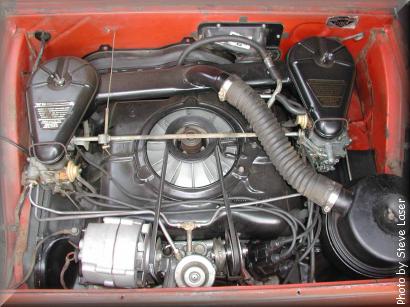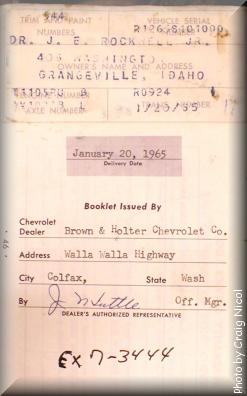 The image of the Owner's Protection Plan book is especially cool to see.
Special feature: Read the in-depth article about Steve's van from the December, 2003 CORSA Communique.
Information from the data plate
Description

Description

5Z60LB

Custom equipment, Red interior
6 doors, 3rd-row seat

5544AB

Red, two-tone

none

N/A
(Click on a heading in the table for more information on that item.)